Chainflip Development Update — April 8th 2022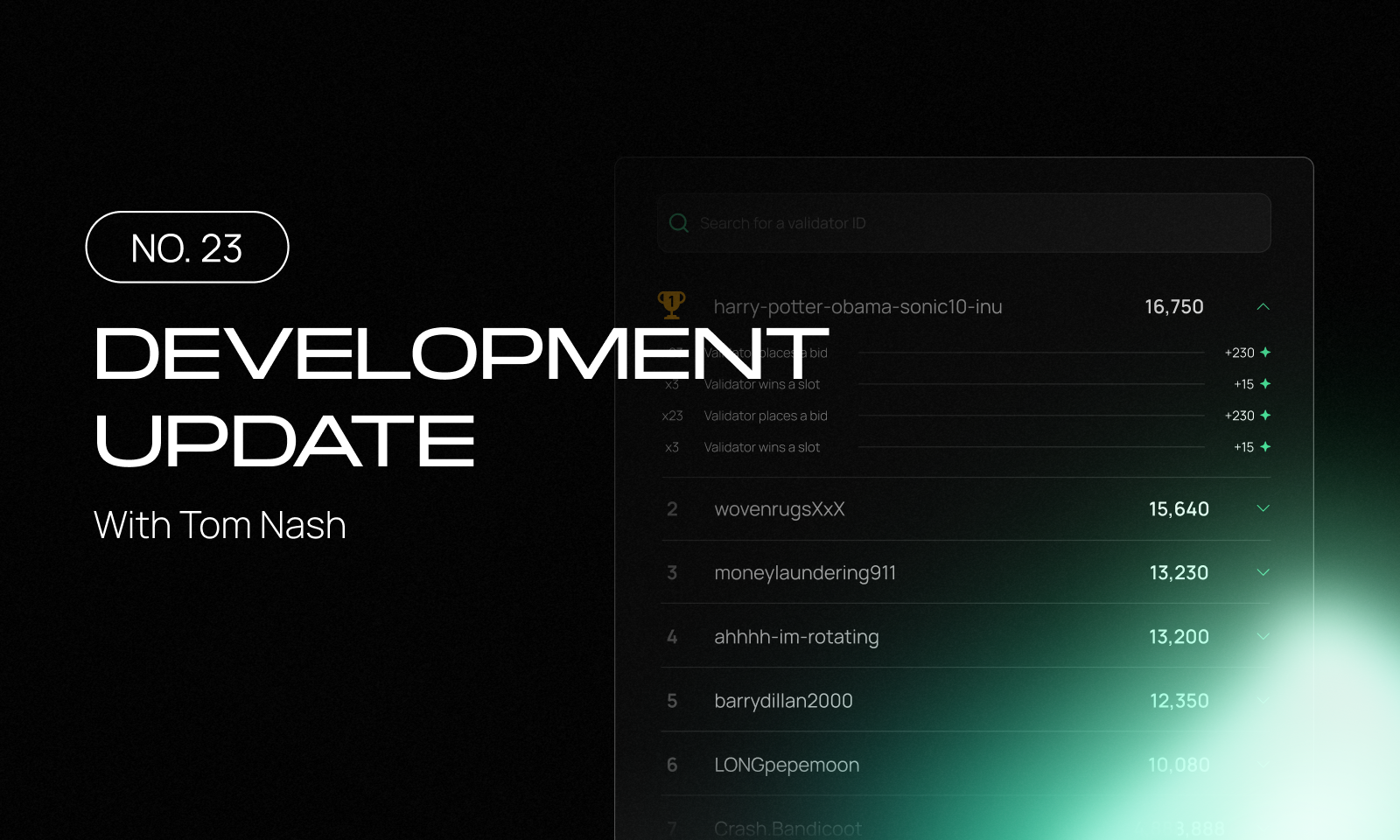 Progress Since Last Update
Since the last time we spoke, quite a lot has taken place in the labs. We're working on finalising solution designs for all of the critical issues that we're aware of before the Sandstorm release. The picture is probably not complete and I'm sure that there will be more things that arise and need to be resolved before the LBP can take place, but we are shrinking the net to catch those last little nippers.
In other news, we moved into a new office. I'm sure there are tweets about it somewhere. Until now there were 16 of us crammed into a coworking office. I don't know if you've ever been near DJ Jaywalk, but it's safe to say the team are glad to have a larger volume of fresh air in the new place. A couple of days lost to putting desks together and watering our sad plants, but we're now officially re-housed.
Soundcheck Update
Unfortunately, we hit a snag on Soundcheck at the weekend. 2/3 of the nodes on the network decided that enough was enough. Word on the street is that there's a bug in Substrate's Grandpa client, but the boffins at Parity are on the case and we're hoping that the patch is not too grotesque.
Aside from that, we're looking to get the Soundcheck Leaderboard out ASAP. Bear with us as we work through some of the infra issues, it's taken a little bit of a backseat over the last few days.
If you're a Soundchecker though you will have realised that for a few blissful days before the network threw a wobbly, the Staking App was back at full strength. We're pretty pleased to finally get it all working, and I can't wait to break it all again when we release a giant list of changes to Soundcheck in the next month or so.
Goals for the Next Fortnight
Some quick bullet points detailing the major points that we hope to achieve by the time the next dev update rolls around.
Development Goals
Prevent duplicate witnessing
Allow witnessing for old epochs
Get the leaderboard up
(Hopefully) apply Grandpa patch and get Soundcheck up and running again
General Thoughts
Bit of a rollercoaster this week, but definitely appreciate the escalation within Parity to get this finality bug resolved.
I think I mentioned a rebrand? A few of us were accepted into the Github Copilot beta program recently and hot diggity is it good. It's probably about time that we become Chainflip by Microsoft®️.
Until next time.
Tom