Chainflip Development Update — Mar 17th 2023
Swapping is coming to the testnet! Read more about the upgrade in the 47th edition of the Developer Update!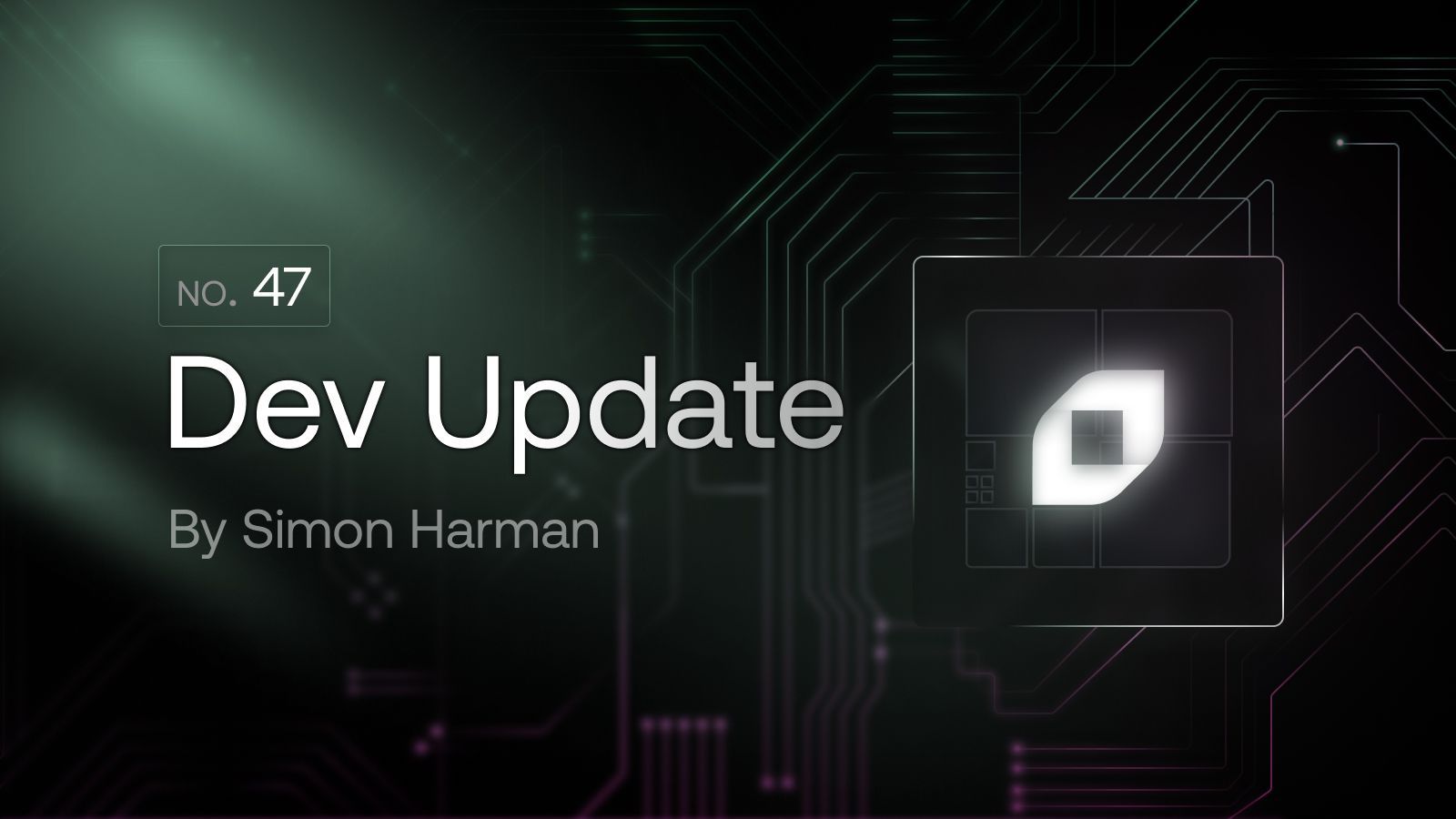 Yet again, I have been tasked with shipping words while the developers actually ship. In this fortnight's developer update, I thought we didn't have all that much to say, except that swapping is coming to testnet! But then again, that is maybe something worth mentioning - so let me tell you about it!
Outlook
The 0.7 release is super exciting. This shiny new testnet update will, for the first time, add the following features which finally put together the missing pieces of the puzzle to do some end to end cross-chain swaps:
MULTICHAIN SUPPORT - Chainflip will now support multiple vaults on multiple chains with multiple vault types, and handle multi chain rotation. Multi!
POLKADOT SUPPORT - One of those multiple chain types is Polkadot (or in fact any substrate based chain. We've created pDOT - a.k.a Perserverance DOT, which is a cloned polkadot network used for testing. To get some pDOT, you'll need to swap your gETH or tFLIP on the Chainflip AMM!
AMM (Univ3 for now) - Yep, adding the AMM makes swapping possible. In this version, we're just doing a Univ3 clone, as the JIT AMM implementation is currently being finalised for the audit and will go into the 0.8 release. It doesn't have all of the nice features of the JIT AMM, but it will work just fine for the purposes of the swapping tests on Perseverance.
SWAPPING - You'll be able to complete an end-to-end swap for the very first time. We'll be releasing a whole stackload of documentation so you can try this out. Unfortunately we haven't hooked our swapping app up to this version of the testnet due to resource constraints and the fact that 0.7 is a little old now, and the swapping app is being built for 0.8, but you'll still be able to test all of the backend features.
LPing AND STUFF - On top of backend-swapping through the CLI, you will also enjoy LPing. We'll need some help testing this flow so please give us some feedback! (Again, backend only!)
WARP-SPEED SYNC - Ok, this one's not really a user facing feature, but validators will enjoy syncing the state chain in minutes instead of hours or days with the introduction of WARP SYNC. For everyone who has already created a validator, this upgrade is of absolutley no benefit to you whatsoever. For everyone NEW though - wowwee, what a timer saver!
Keep your eyes peeled in Discord for the announcements related to this release - the runtime upgrade will be hitting the network very very soon.
Apart from all that, the first part of our major audit has now been completed, (pretty happy with the results so far!) and in two weeks we will be entering the main code review phase which will take an entire month to complete. DJ Goldfinger and the gang have a lot on their plate to get merged in just 10 business days. They seem confident, but I can only offer them my support with one of my favorite words: "Godspeed."
Vibe Check?

🙏
That is all. Namaste (नमस्ते).
Yours,
Simon