Chainflip's Testnet Perseverance 0.8 Release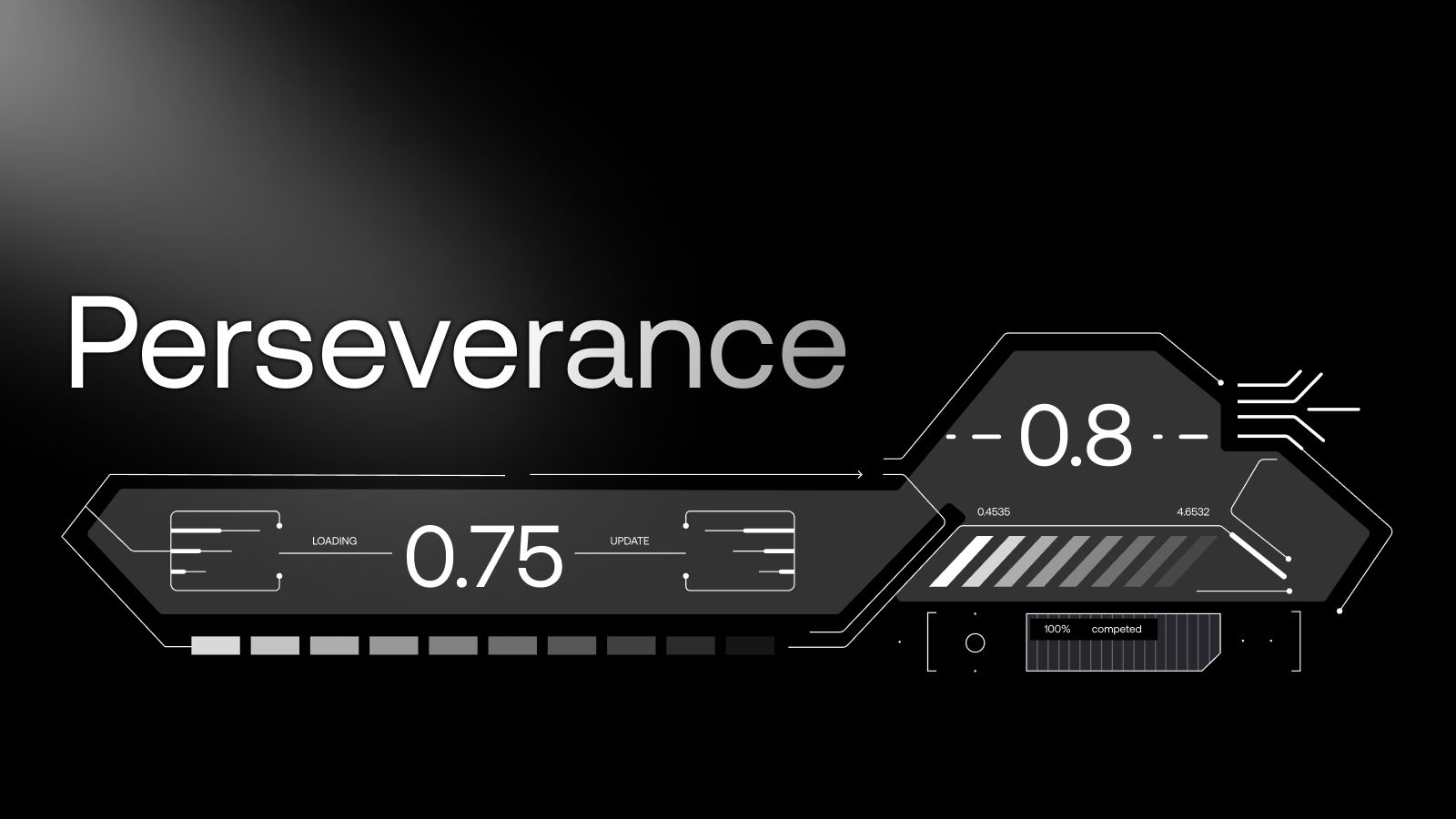 Ladies and Gentlemen,
I am incredibly proud to announce the launch of Perseverance 0.8. Included in this upgrade are the core features that make Chainflip whole. In this release, we have:
The JIT AMM fully integrated
Native Bitcoin Support (Bitcoin Testnet)(tBTC)
Native Polkadot Support (Perseverance Polkadot Testnet)(pDOT)
Native Ethereum Support (Goerli Testnet, gETH)
Many, many bug fixes
Over the coming days, we will also be publishing the following products:
The Chainflip SDK - a fully-featured package that allows developers to integrate Chainflip swaps into aggregators, wallets, dApps, bots, and many other services that may wish to swap using Chainflip
The Chainflip LP API - a client package that enables LPs to provide, update, and cancel both range and limit orders over RPC directly from their trading software with no additional middleware required
The Chainflip Broker Package - Another client package that allows developers to host their own Broker service, allowing deposit channels to be opened permissionlessly, and for Brokers to earn a commission on trades they source for the protocol.
About the Release Process
Due to the extensive nature of the changes made, we decided to re-launch the Perseverance network instead of upgrading the 0.7.5 network. We call this a "phoenix" release because the old must be burned to make way for the new.
A snapshot of the 0.7.5 network was taken on Friday, and the balances of both staked tFLIP and ERC20 tFLIP will be ported across to the new network, as well as everyone's vanity names. The states of validators running versions less than 0.7 were not ported across.. Using the apt package, the upgrade will be very simple. We've even included a default Bitcoin Testnet endpoint in the config so you don't have to find one yourself (but you can if you want to! It's the official testnet).
All operators have to do is run the upgrade, and switch the contract address of the newly deployed tFLIP ERC20 contract in their wallet. Their Validator will automatically sync and bid in the new network with the balance they had on Friday.
Full instructions can be found here.
As a final note, new operators are currently not allowed to join the testnet group on Discord due to the Chainflip Early Supporters Pass campaign that is currently running, but as always, anyone with the tFLIP can run a Validator permissionlessly.
What Comes Next
Once everyone has migrated across to 0.8, we'll attempt to deploy our Swapping interface against the network for the first ever public swapping beta!
There will be one more major network upgrade before launch. 0.9 will include a major overhaul of witnessing and some additional tools for LPs to make liquidity on launch amazing. We also hope to include a second EVM chain for maximum composability with low fees and to fully test cross-chain messaging that is already implemented in the network.

In the meantime, LET THE SWAPPING BEGIN!

Get in Discord now!

Yours,
Simon