Smooth Operators - Chainflip's Advanced Validator Operator Scheme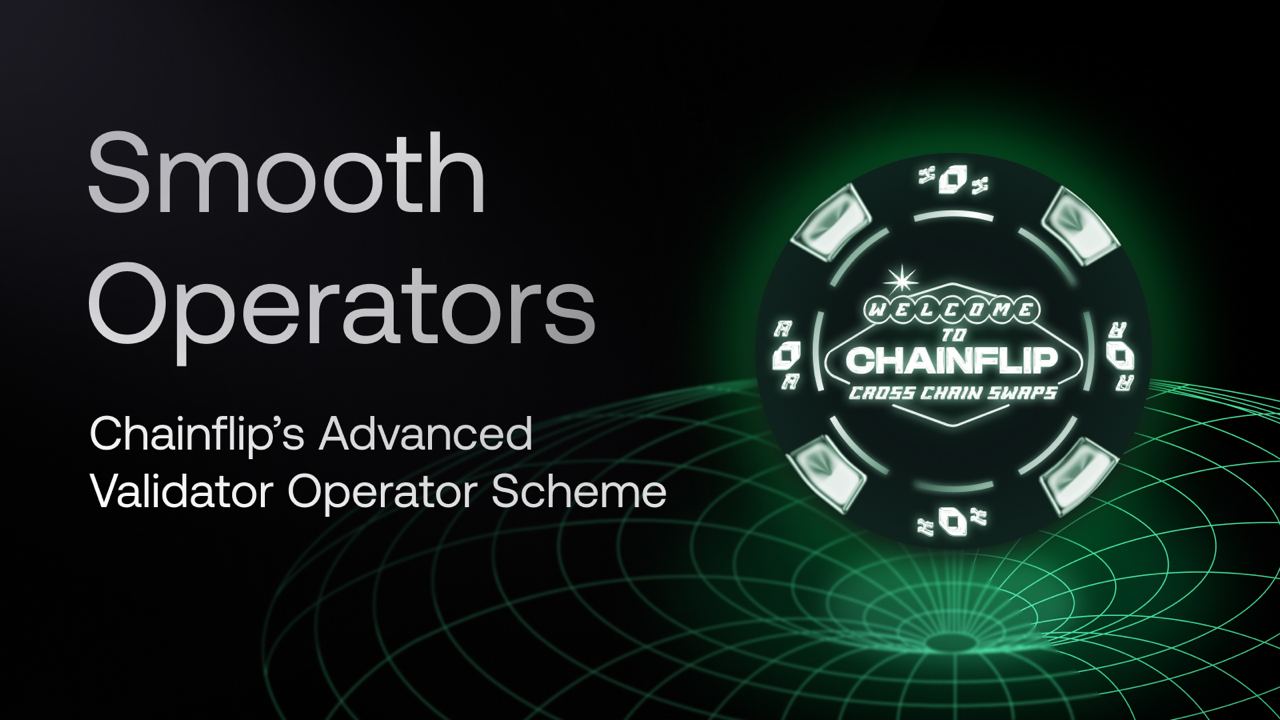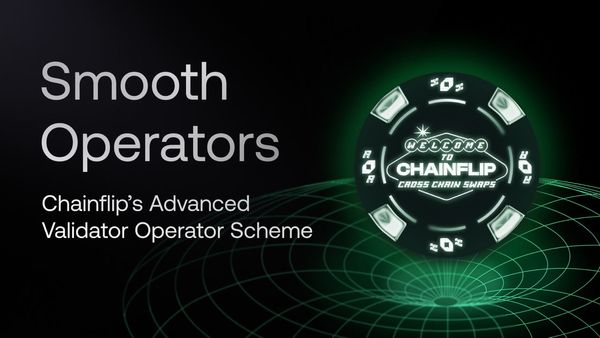 Gm Flip community.
Today we are announcing the launch of a new program for current node operators to help us speed up the pace of development and have a more successful launch.

We want to thank everyone that has been involved in the Perseverance Testnet up to this point, and we encourage you to continue running nodes, but now the fun and games are over. It's time to get SERIOUS.
Background
Since launching Perseverance, we have had over 3,000 nodes run on the network, which has been amazing. However, the quality of most of these nodes has been very poor, and they have flooded the network with underpowered nodes. Each time we have run an upgrade, the high quantity of low-grade machines and the slow response times of most participants has made these much more difficult.

The problem is that the behaviour we see on this network does not reflect what one would typically expect on a mainnet deployment. It takes literally days to slash away the poor performance nodes out of the top 200. Even now we are still trying to climb to 150, but with the latest upgrades, it seems many nodes simply can not handle it.

This has been very useful for testing and benchmarking, but now it seems we have learned what we can, and now it is time to have a more reliable network to run the remaining upgrades on. However, at the same time, we wish to keep Perseverance as the main public testnet for the rest of time. Thus, we are launching the Smooth Operator program, or "smoothOps" for short.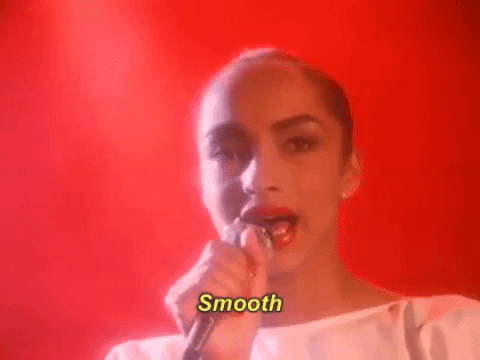 About the Program
In this program we will be selecting up to 100 community members to run up to 100 nodes to a professional standard. The program will run from now until the end of August, 2023. Each participant will be eligible for a 555 FLIP (yes, real FLIP this time) payment per validator they operate successfully for the duration of the program.

During the program, the Smooth Operators must keep their nodes online, upgraded, high-performance, and respond to announcements within 24 hours. The Chainflip Police (our lovely mods) will be keeping an eye on the Smooth Operators, and if they notice any issues with the Validators of the Smooth Operators that violate the requirements of the program, they will receive a warning. On the third warning, the culprit will be ejected from the program and will not receive any bounty.

There are some things which will get a Smooth Operator ejected from the program:
Not upgrading a node within 48 hours
Being offline for more than 48 hours
Providing false or misleading information to other participants, or otherwise insulting, irritating, or disadvantaging them
What about the rest of the network?
The Perseverance network will remain open to public use and operation. This will allow anyone to test and to practise setting up a validator for professional purposes, as well as provide much needed diversity and chaos to the network to help provide a realistic setting for network testing.

We will keep the Smooth Operators topped up with enough tFLIP to stay in the Authority and Backup Sets, and will also continue helping professional firms to run nodes on the testnet in preparation for launch.

The rest of the community can look forward to other types of testing programs such as Swapping and Liquidity Provision - coming very soon!
Who should apply?
Only apply to this program if you are serious about keeping one or more nodes running to a high standard for the next 5 continuous months.

Existing strong community members running strong nodes are strongly encouraged to apply.

You should be:
Proficient in operating server infrastructure
Professional (In web3 or software/IT)
Responsive (within 24 hours)
Able to follow instructions
Help other community members with testing
A mega crypto web3 super OG
You should NOT be:
An airdrop hunter. How many testnets you have "participated" in does not benefit you here.
A low skill operator
Someone who would not be comfortable running a node on Mainnet with real money.
How do I apply?
Please go to this form linked here and fill out the application. If you already run a Chainflip validator, prepare to provide your node ID:
& That is it! See you all in Discord.