No Flipper Left Behind - Soundcheck Wrap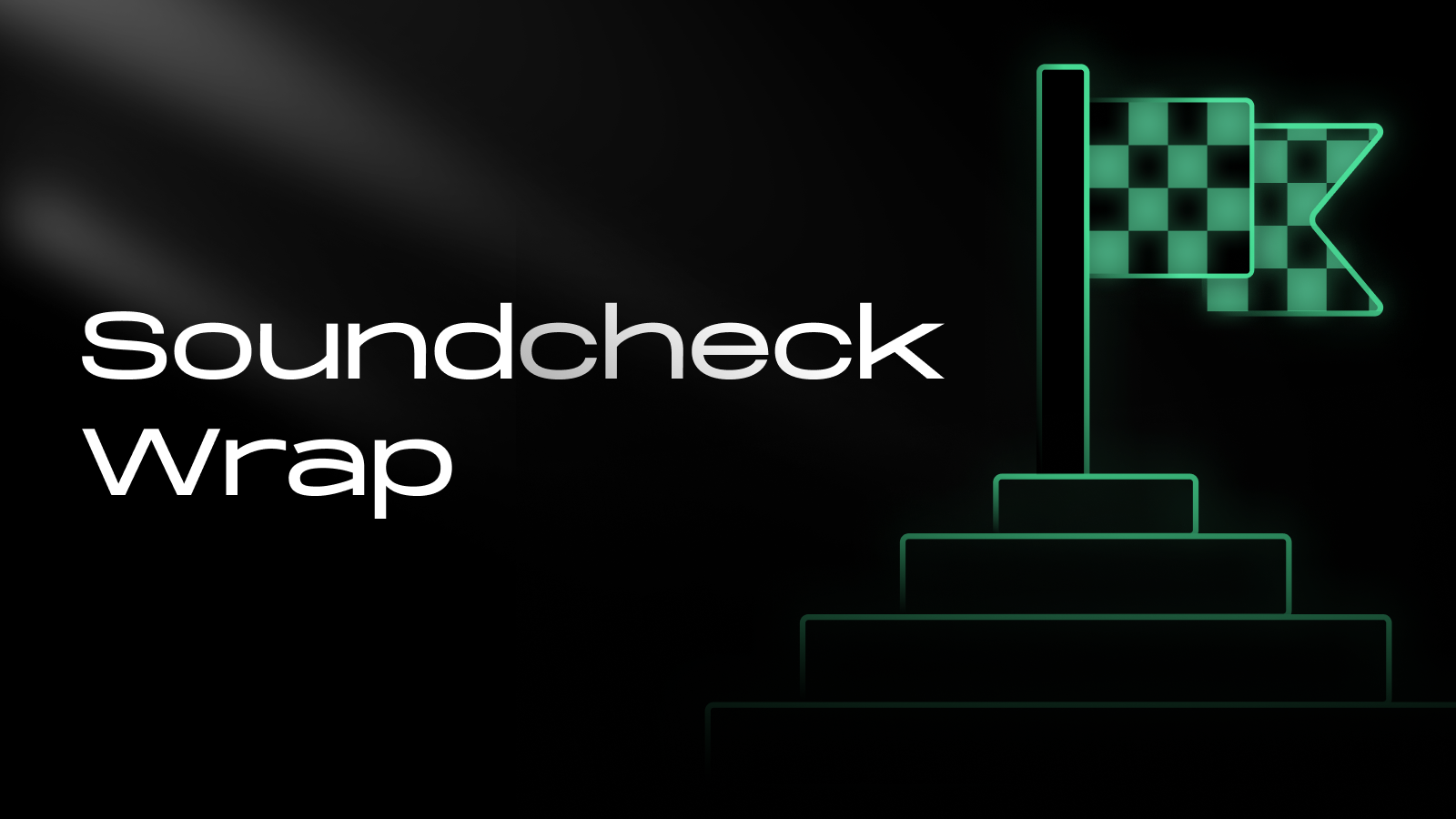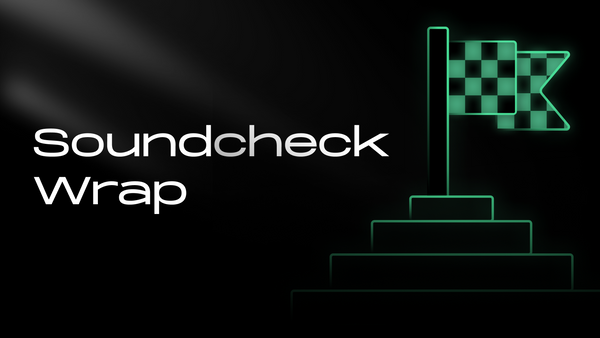 Ladies and gentlemen, friends and flippers, we have finally made it to the end of Soundcheck. We would be lying if we said that it all went according to plan, but we have definitely arrived at the desired destination.
Soundcheck officially kicked off back in December 2021. The world was simpler back then -  the crypto markets were fresh off all-time highs, UST was still worth $1, and the Chainflip team was still crammed into a tiny, dark shared workspace in the middle of a harsh Berlin winter. We were eager to end the year on a high note by rolling out a peaceful, fun, totally stress-free, 4 week-long incentivised testnet. The aim of the testnet was to share something tangible with the community, as the year's progress had been happening behind closed doors.

Little did we know, we were about to embark on a 5-month long grind which would really push us to the limits. Well, maybe that's a bit dramatic - we knew it wouldn't be all sunshine and roses - but when you lose control of your validator network to a cat on Discord, you really start to question if wagmi.
Thankfully we've come a long way since the accidental cat heist of January 2022, and the Soundcheck (2.0) network is now firing on all cylinders - with the tech almost 100% of where it needs to be for the Sandstorm mainnet launch.

The implications and significance of Soundcheck might be hard to appreciate for those who aren't following the project closely - after all, you can't really see it, and the sexy "swapping" logic wasn't in scope. But if I may summarise quickly - the team has built the best scaling TSS powered production-ready network that we know of in crypto. This will allow us to build the most decentralised cross-chain swapping app in the market. In hindsight - it will most certainly have been worth the wait.

The conclusion of Soundcheck brings with it mixed emotions. On the one hand, Tom Nash and Shaun are unlikely to miss providing validator support on weekends and waking up daily with 20+ discord notifications and DMs. On the other hand, the community engagement and energy surrounding the project have been excellent, and we really hope it continues in some other form. One community member described soundcheck as "the comfiest testnet" they had ever been a part of, and the battle cry of "no flipper left behind" caught on and made us feel warm and fuzzy inside.

We are proud of the way the community went above and beyond the call of duty to get everyone over the line, and we couldn't have done it without you. We are going to need this kind of support for the coming months/years when we go out to achieve what we initially set out to do - make the centralised exchange obsolete.
What About the $FLIP Rewards?

If you were a participant and followed the instructions properly and registered your node, you can check your final points tally here: https://chainflip.io/soundcheck-leaderboard. All $FLIP earned by participants will be sent to the ETH address used in your initial application at the conclusion of the token generation event (LBP) set to take place later this year. If you have any issues with the ETH address provided, feel free to reach out to Shaun on Discord.

No further points will be awarded.
On top of the points earned for completing tasks - we have additional $FLIP rewards to distribute for bug bounties and general helpfulness throughout the program. We will release the list of users and their rewards in a separate post shortly.

What Happens Next?

Soundcheck 2.0 lives on. If you are keen to have a go at joining our network, you are most welcome - come join the Discord and get yourself some $tFLIP.

Please note that as much as we would love to continue the level of support we have been providing, it just isn't going to be feasible. We don't want the testnet to impede the progress of our much faster moving internal networks and dev releases.

We are on the home straight now and need to focus on getting this done, so we are calling on our esteemed and highly venerated community to help each other out when it comes to the comfiest testnet of them all. Help new people interested in the project learn and grow, and we'll thank you forever.

CEO Simon Harman has been slaving away over Community Update #5 which will be ready early next week. He will have a full breakdown of what's been happening in Chainflip land and what the conclusion of Soundcheck means for the big picture! Stay tuned for that, you won't want to miss it.

Soundcheck is dead, long live Soundcheck!

GGs,
Hitch

Stats
8,674 applications
400 active participants chosen
203 successful validator rotations
184 participants scoring max points
EXTRA - We ended up doing a soft launch for Soundcheck - which means we never found a good time to post our extra hype launch video. It would be a real shame if it never saw the light of day, so here you go!