Token Sale Recap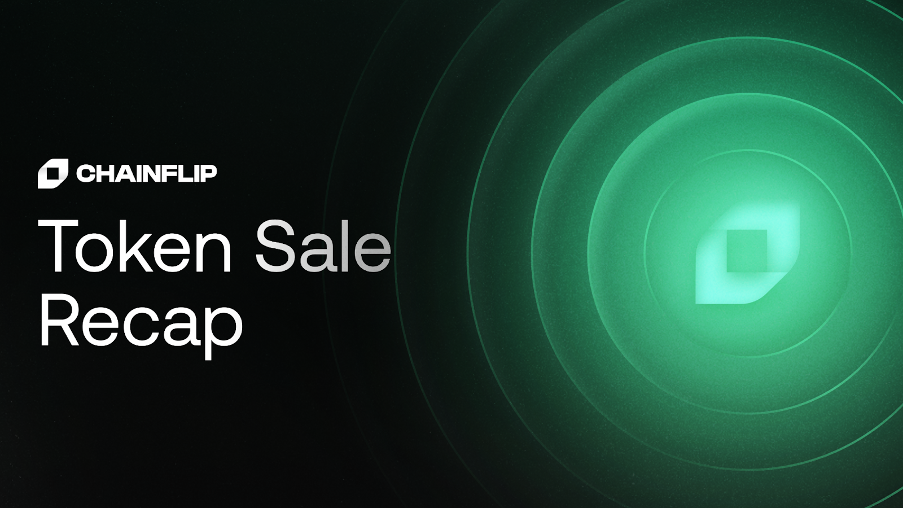 NOTE: Edited with final numbers

Finally, after almost 6 weeks, the Chainflip Coinlist sale is complete. We hope that those who wished to participate were able to do so and got the amount that they wanted. Now it's all about delivering the mainnet and pushing out what we set out to do; native cross-chain swaps.
Debriefing the sale
We wanted to provide additional information about the sale outcome and the insights we've gathered. It hasn't fully wrapped up yet, but it's close enough to publish today. Additional allocations will convert sometime in the next few hours.

First and foremost, in case it wasn't already clear, the Chainflip sale did not sell out. Of the 4.5m tokens that had been released for the sale, a total of $3.78m was contributed by purchasers, leaving 2.41m tokens plus the additional 1.9m tokens left in the second tranche uncommitted.
While this is less than what we had estimated it would be, it is still a decent performance and very much in line with all other token sales that have taken place this year, and certainly enough to fund protocol liquidity operations needed to enable native low slippage swaps across crypto's most traded blockchains.
While we were optimistic when the sale was booked, the wider market for the last several months, has proven to offer among the most challenging conditions for token sales in years, which along with other compounding factors, definitely hampered the performance of the sale.
We understand that many people in our community were not able to participate in the Coinlist sale due to jurisdictional restrictions, KYC issues, missed deadlines, and a few other technical problems. The pre-funding mechanisms introduced for the first time by Coinlist in this sale were also new for users, though it's possible it reduced the amount of manipulation in the sale process.
Post-Sale Analysis and Overview
We recognise that some in the community want Chainflip to try and run a secondary sale that wouldn't be exposed to these same issues, such as an LBP. We don't think at this stage that is a viable or desirable option. Although selling the remaining tokens would be nice for additional funding, we believe it will be better for everyone if we simply launch the token.
Doing so will allow for market price discovery and a highly liquid market unencumbered by the difficulties of a structured sale, which will allow more individuals to participate in the ecosystem than what was possible through the pre-launch. While the Coinlist sale didn't meet expectations, it was the best option available in this market and has delivered what is needed to proceed to the next phase of launching Chainflip.
As such, we are announcing that almost all of the unsold allocation & the additional allocated amount, totalling 4.33m FLIP tokens, will be locked in the project treasury reserves until further notice. This will reduce the circulating supply on TGE by a whopping 21.3%, down to 17.61m from 22.41m FLIP. A small amount of FLIP reallocated to the liquid treasury reserves to round the amount up to 5m FLIP from the overly specific previous value of 4.97m.

We are updating the token metrics at chainflip.io/token with the latest figures based on the actual results of the token sale. This may take a day or two - we only got the (not quite) final figures as we published this!

We have also been thinking about liquidity, incentive, and adoption programs which these tokens could play a major role in. The absolute key to the success of this project is attracting volume to the Chainflip native DEX. In service of that goal, carefully designed incentive programs will allow us to backstop the volume-generating activities of trading firms, infrastructure providers, integrators, and users. Such programs will be announced and rolled out in stages as swapping goes live.
Our focus now lies squarely on launching the mainnet and enabling swaps. The TGE will also present some challenges and opportunities, but we are excited that we have the means to deliver on all this with an expanded pool of incentives to draw from when the time is right.

At this stage, we are on track to meet the October 24th date estimation for TGE, but it's now largely dependent on the readiness of external parties to ensure a smooth rollout.
Stay tuned for mainnet and TGE announcements! We'll keep you posted. Thanks for your amazing support and enthusiasm for the future of cross-chain swaps. We're just about to roll them out on Perseverance, so hold on to your hats!